Welcome back to the
great indoors
COVID-19 exposed the risks inside buildings. Science will help us reduce them.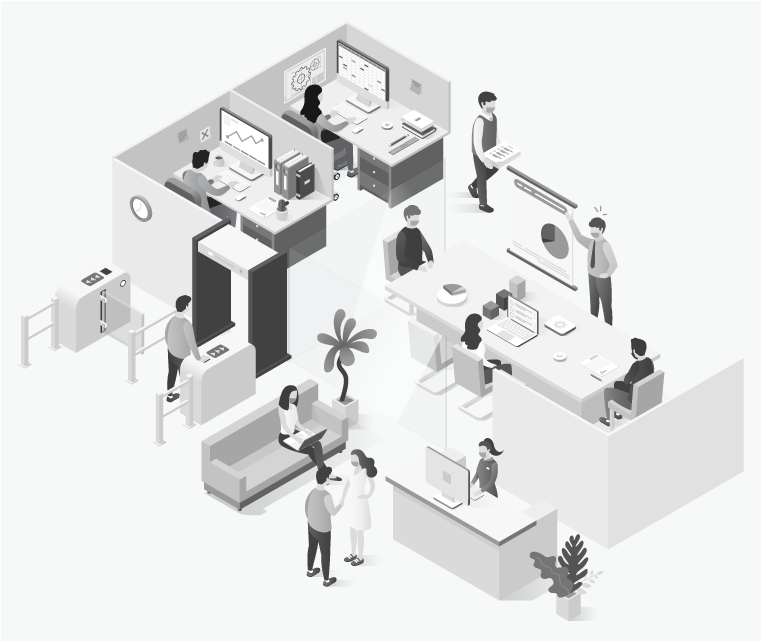 Pathogen risk levels in shared spaces are influenced by
three factors

:
Occupant Dynamics
Number of people, duration, activity type, ability to distance, and mask use.
Building Performance
Layout and design, cleaning, ventilation, and air filtration.
Location
Community infection and vaccination rates; prevalence of variants.
Proven science, advanced technology
ParticleOne applies building science and computational modelling to design pathogen risk-management solutions.
Profile risk
Quantify your building's unique pathogen risks
Mitigate risk
Match the right mitigations to fit the specific use and layout of your space.
Monitor risk
Track and communicate changing risk factors and emerging community trends.
ParticleOne Consulting
Benefit from access to leading building and genomic scientists, including the world-renowned environmental engineers at RWDI, to build evidence-based pathogen risk-management strategies.
ParticleOne Research
Access the latest tools, emerging knowledge and research performed by ParticleOne genomic scientists and air-quality researchers. Learn more