Healthy buildings. Healthy people.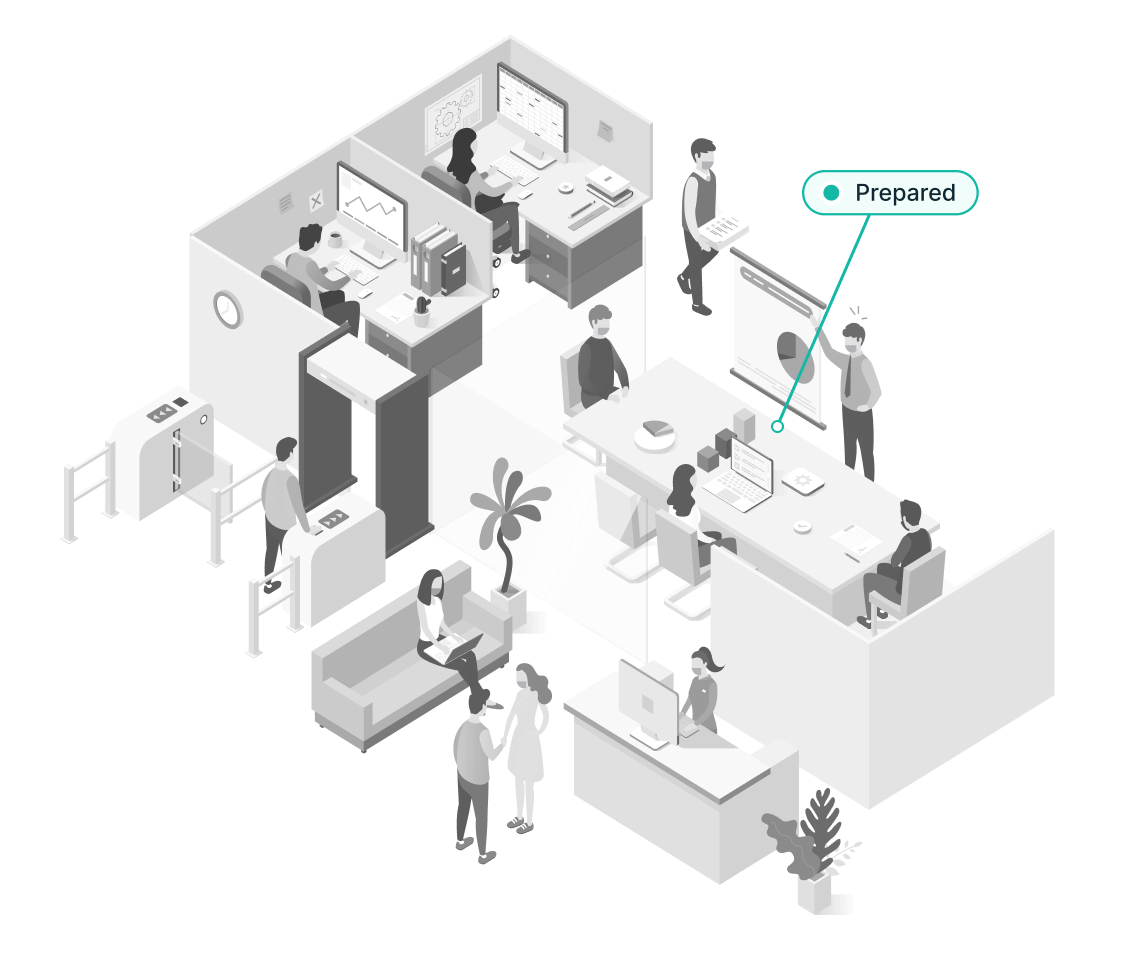 This is a virus-resilient area
Building owners and facility managers
Encourage people to return to buildings with confidence by demonstrating your commitment to clean air that reduces virus transmission. With minimal inputs, ParticleOne keeps buildings in a "Prepared" state, creating environments where people know their well-being matters.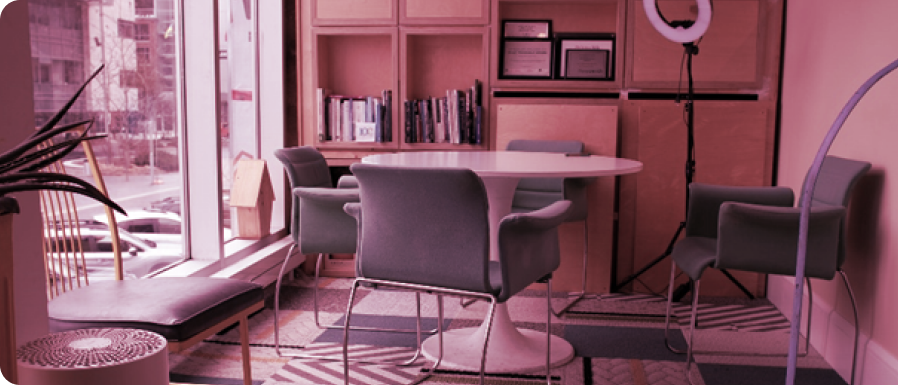 With ParticleOne onsite, you will:
"We are committed to empowering our properties with the ParticleOne technology platform to make better-informed and refined operational decisions in a world where COVID and the potential for other infectious disease events are now embedded elements in the ongoing management of our assets."

Christina Iacoucci
Managing Partner and Chief Investment Officer, BentallGreenOak
How it works
Developed by the world-class building-performance engineers at RWDI, ParticleOne predictive software is easy to implement and use. It calculates the specific viral risk in unique spaces, working to keep all shared spaces in a "Prepared" state. Should the risk level for a space increase and put operations at risk, ParticleOne flags it as in "Caution" and alerts users. Clear guidance is then outlined on what engineering controls are required, enabling quick action.
Updated continuously with local infectious disease data, ParticleOne removes the guesswork from decision making.
ParticleOne Platform
Quantify pathogen risk with the ParticleOne Platform, cloud-based software that measures, models and reduces the risk of viral transmission within a specific shared space.
ParticleOne Research
Access the latest tools, emerging knowledge and research performed by ParticleOne genomic scientists and air-quality researchers. Learn more
Invest 20 minutes today in a free assessment with a building-performance specialist. Equip your team with the necessary tools to protect your workforce.